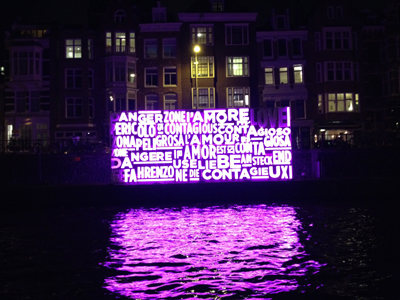 Het Amsterdam Light Festival is een mooie jonge traditie. Dit jaar al weer de vijfde editie. Dat het inmiddels een bekend evenement is, merkte ik al tijdens de vorige twee edities. Met name bij het wandeldeel, de 'Illuminade', was het erg druk. Die Illuminade begint altijd later, dit jaar op 15 december. Ik had het genoegen om de preview van de waterroute op een open boot te mogen meemaken. Handig voor de foto's, maar ook voor de beleving. Een werk als 'The Lace' ( Choi + Shine Architects) is extra leuk als je er zonder 'dak' onderdoor vaart.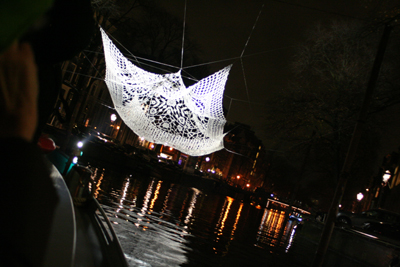 De foto's geven een impressie, maar in het echt is alles veel mooier. Veel van de lichtkunstwerken bewegen en knipperen. Ook het gevoel bij het kijken naar de mist van 'Arco'  (Teresa Mar) valt niet in een foto te vatten.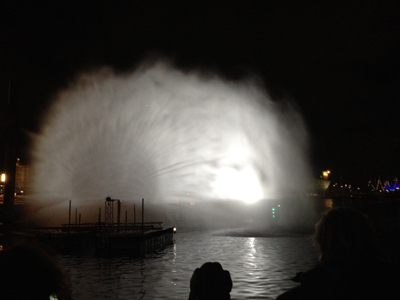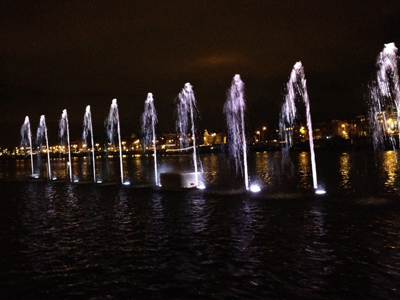 Blueprint / Reier Pos:
Rhizome House/ DP Architects: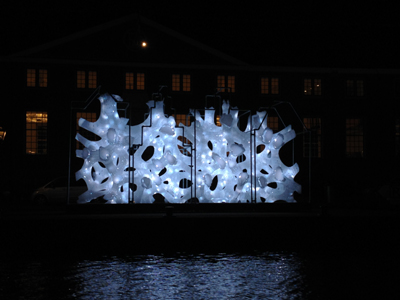 Nexus / Viktor Vicsek: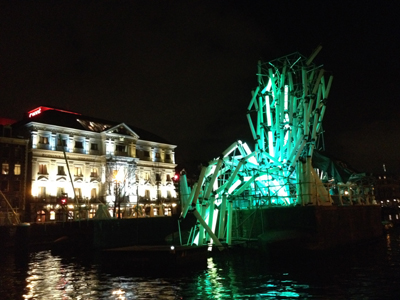 Bunch of Tulips / Peter Koros: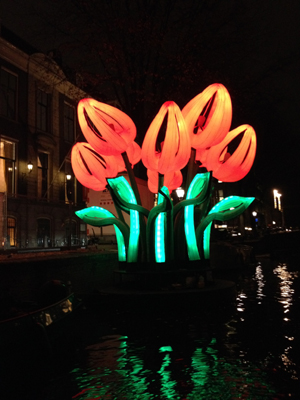 A window in time / Motion Paintings: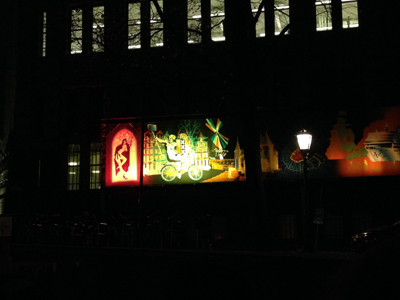 Souvenir / Erik Kessels: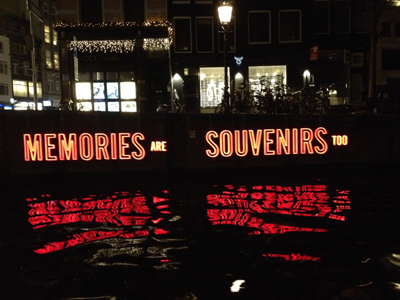 Flower strip / Aether & Hemera: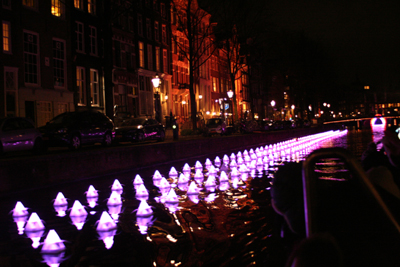 Bridge of the rainbow / Gilbert Moity: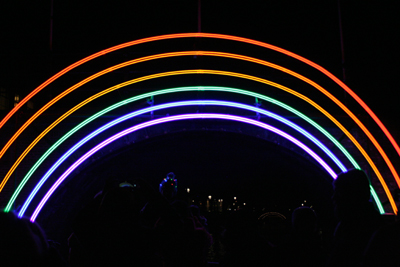 15000 and more / Studio Klus: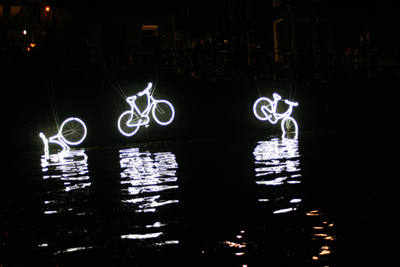 Tot slot nog een filmpje van 'Together', nummer 5 van de water colors route:
Together door Luigi Console & Valentina Novembre
Over de vorige editie was ik iets minder enthousiast, maar alleen al de Water Colors route is dit keer de moeite waard. De 'Illuminade' voegt daar hopelijk nog veel moois aan toe.
Water Colors: 1 december 2016 tot 22 januari 2017, 17.00 tot 23.00 uur
Illuminade: 15 december 2016 tot 8 januari 2017, 17.00 tot 22.00 uur
Meer informatie: www.amsterdamlightfestival.com